Lauren Booth: I'm now a Muslim. Why all the shock and horror?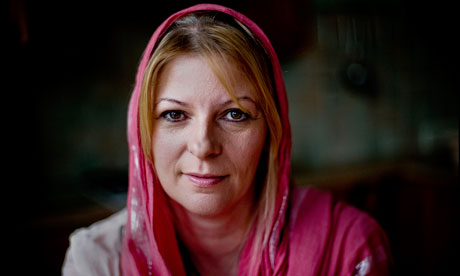 Some great spiritually uplifting writing by Lauren Booth in the Guardian today.
"I felt what Muslims feel when they are in true prayer: a bolt of sweet harmony, a shudder of joy in which I was grateful for everything I have (my children) and secure in the certainty that I need nothing more (along with prayer) to be utterly content. I prayed in the Mesumeh shrine in Iran after ritually cleansing my forearms, face, head and feet with water. And nothing could be the same again. It was as simple as that."
To read more:
http://www.guardian.co.uk/world/2010/nov/03/lauren-booth-conversion-to-islam